Conference Room Membership
Our conference room is designed for meetings with up to 10 people. Ideal for client meetings, planning sessions, and board meetings. This room includes wireless internet and a primary ethernet connection on the table for an ultra-fast connection. A 65-inch monitor with both a wireless and hardwired connection provides a large display for reviewing spreadsheets and making presentations. A large white board helps record outlines, ideas, and meeting notes. A kitchen is available for catering your meeting. Of course, free on-site parking makes it easy for you and your guests.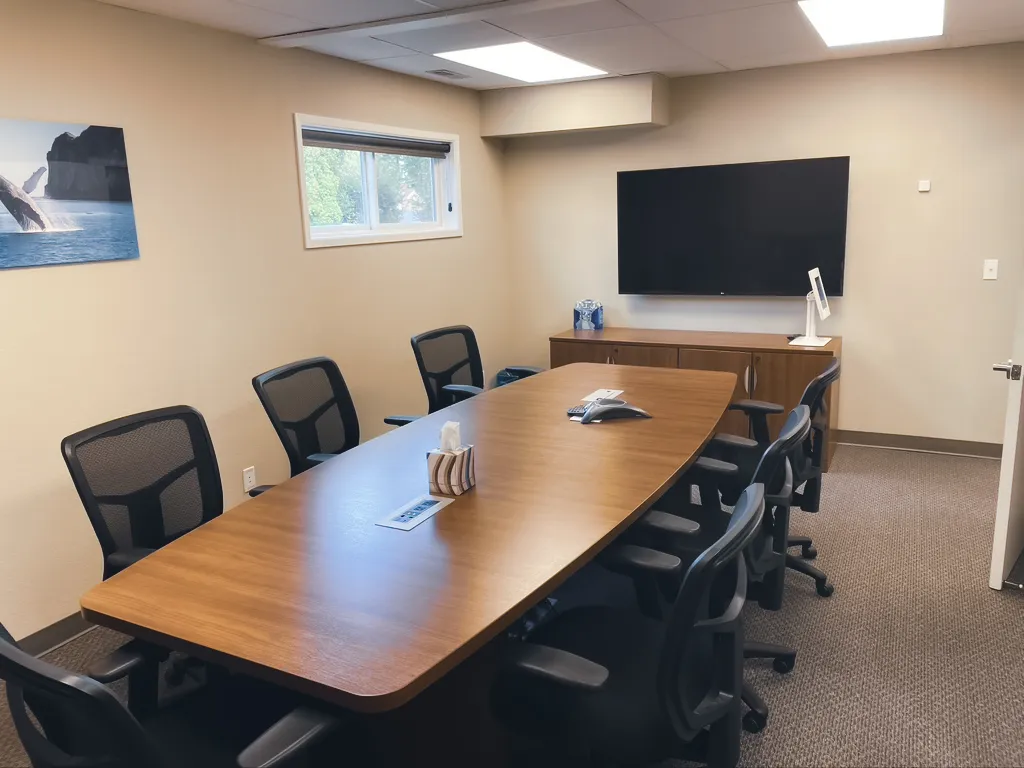 Full-time tenants get 10 free conference room hours per month.